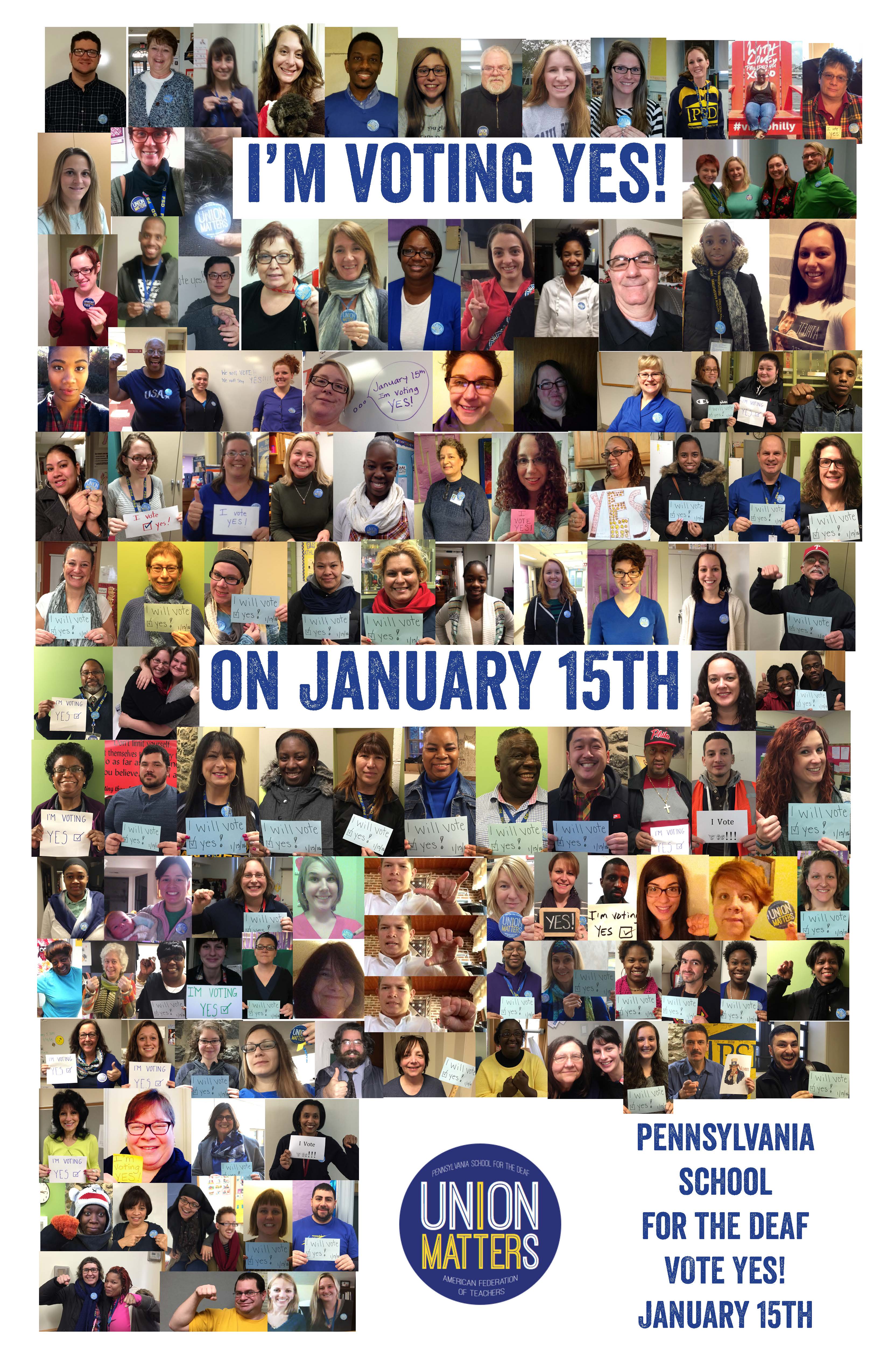 PHILADELPHIA – Teachers and support staff at the Pennsylvania School for the Deaf voted overwhelmingly today for union representation by the American Federation of Teachers, Pennsylvania, during elections conducted at the school by the National Labor Relations Board. The new union will represent about 175 teachers, aides, secretaries and other support personnel.
In voting conducted by the NLRB at the school, staff members participating in the election voted 149-12 in favor of union representation. To form a union, a simple majority of those participating in the secret ballot election was required.
"I am so privileged to work with the best colleagues.  "What has been so exciting about this process is that, in spite of the School's intimidation tactics and attempts to deter us, we have developed relationships with staff members across departments and are exchanging ideas about how to best serve our students," said teacher Meghan Devonshire.
Teachers believe that forming a union will give them a forum in which they can explore new ideas and advocate more effectively on behalf of their students. The staff decided to form a union late last year, after a long period in which relations between administrators and the faculty deteriorated.
"Our bottom line has always been and will continue to be our students' success," teacher Sarah McDevitt said.
"We are proud to have the School for the Deaf faculty and staff as our members," said AFT Pennsylvania President Ted Kirsch. "We firmly believe that schools and students thrive where the voices of the professional educators and support staff are heard."
Pennsylvania School for the Deaf, a private school that receives state funding, has operated for 195 years. The school, located in the Germantown section of the city, teaches students who are Deaf, Hard of Hearing or use assistive technology. The School for the Deaf becomes the 59th local of AFT Pennsylvania, which represents public, private and charter school teachers and staff; university and community college faculties and staff; and professional employees of the State of Pennsylvania.